From stress-melting foam roll and stretching sessions to muscle-building strength/conditioning workouts, group fitness classes are a great way to get in a workout AND make new friends!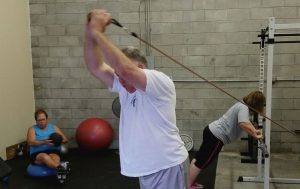 Current Class Schedule:
Monday 6PM: Low Impact Boot Camp
Wednesday 6PM: Wednesday We-Laxation (a multi-discipline class focused on relaxation and restoration. $20 reservation includes complimentary glass of wine or beer).
Coming Soon: Saturday AM Conditioning–Come get a great workout designed to help you move AND look like an athlete!
 Class Pricing: ***Wednesday We-laxation has different pricing.***
$15 with paid reservation
$20 "drop-in"