This Equestrian Athlete workshop is perfect for riders of all levels who want to:
–Gain confidence…
–Have better equitation…
–Fly higher…
–Ride faster…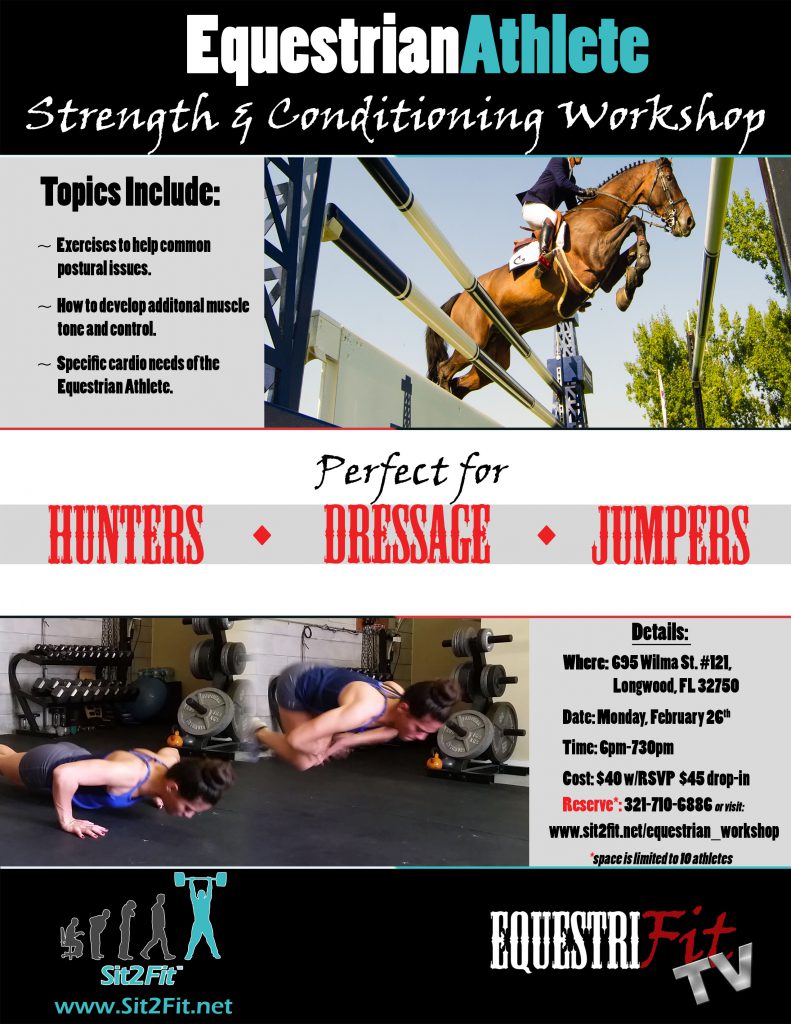 Using several methods, including Tai-Chi, Yoga, strength training, corrective exercise, the athlete will learn:
Effective pre-ride warm ups that will help prepare both body AND mind.
Exercises which can help create suppleness and flexibility in commonly over-used muscles.
How to increase muscle-fiber recruitment in the core and other areas critical for efficient equitation.
👉 PLUS–All attendees receive receive a complementary movement assessment and body composition analysis.
Come join us for a fun, interactive 90 min. that is guaranteed to help improve your riding!
Equestrian Athlete Strength & Conditioning Workshop                                                 $40.00