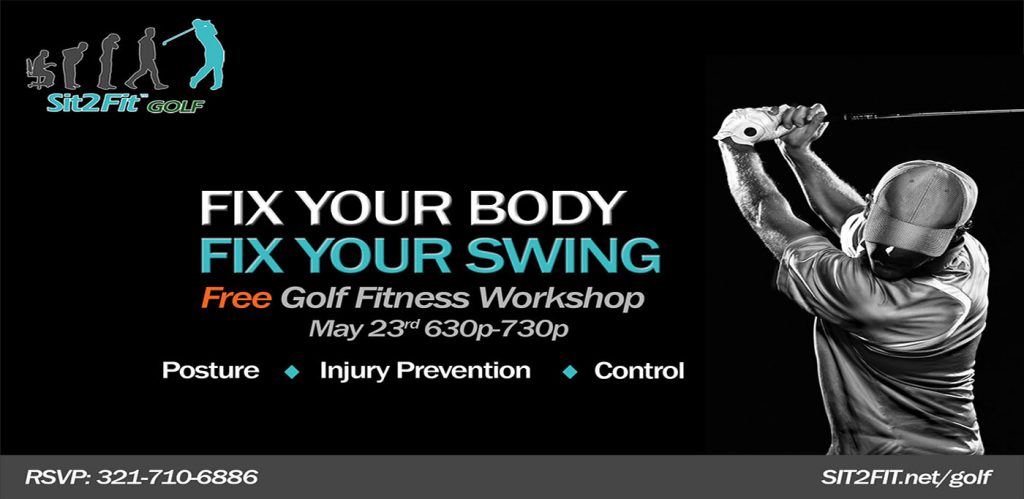 If you are a golfer in the Central Florida area looking to improve your game–then this FREE golf fitness workshop is EXACTLY what you have been looking for.
Come join us as we learn:
• Warm up/mobility routines that will have you connected with your body and all your muscles ready to perform!
• Ways to help prevent common back and shoulder injuries associated with golf.
• Exercises which focus on strengthening critical core muscles with an emphasis on adding power to your swing.
Space is limited for this FREE golf fitness workshop–so be sure to reserve your space by heading over to our Group Class Reservations page.